Types of Concept Maps
Click here for a full list of my concept maps
They are diagrams which show the way in which different ideas relate to each other. They are a great help to revision. They help you to organize your ideas and also to find out what are the bits you don't really understand.
Here I will show examples of concept maps, so that you get the idea and start to construct your own maps. This way, you can find out how much you understand of each topic, and then ask questions if necessary.
There are various types of concept maps, and in this page I show some of them.
1) Simple concept map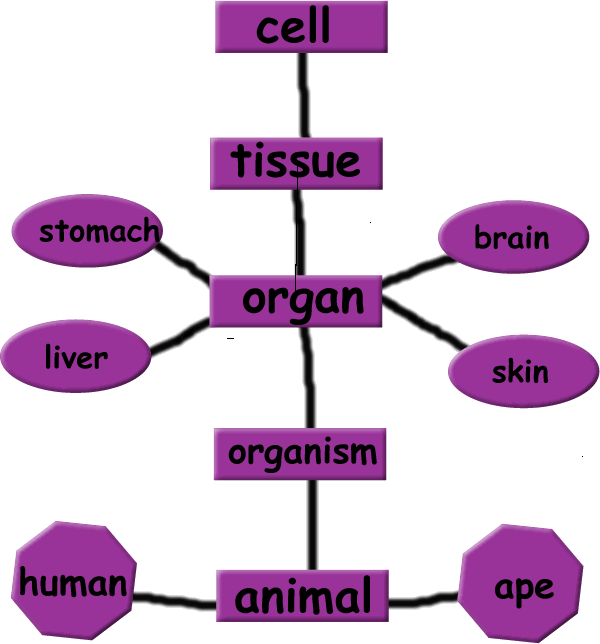 This map shows the various levels of organisation in an animal, from cell to organism.
2) Concept map with linking words I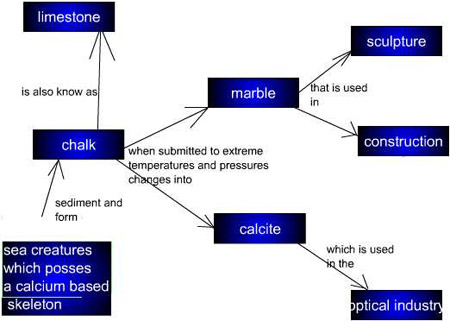 This map shows the relationship between different materials made of calcium carbonate. It makes use of linking words, so that sentences can be formed by going through the map in different ways!
3) Concept map with linking words II
This map shows how the concept of electron is applied in physics and in chemistry.
4) Mandala concept map
It uses a mandala as the background, and as a result displays concepts in a circular manner, based on a central idea which in this case is energy.
5) Energy concept map (clickable)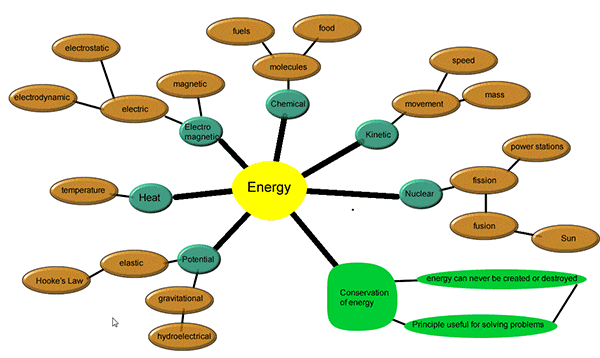 This map allows you to click through the corresponding resource pages